Rodriguez is a modern company providing outstanding and constructive solutions - an indispensable quality and the key to our success in an era characterised by technical innovation. We believe in sustainable development by taking responsibility in our teamwork. To achieve this, we need qualified employees who take on responsibility, work in a result-oriented way, and want to develop their skills. For this reason we train the employees of tomorrow by ourselves. Are you on board?
We currently offer the following trainee positions:
CNC cutting machine operator
Wholesale and foreign trade merchandiser
Warehouse clerk at goods receipt/issue
Please find the exact job descriptions on our german website www.rodriguez.de/karriere or write an E-Mail to bewerbung@rodriguez.de.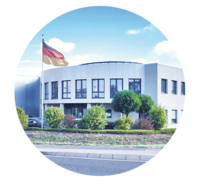 You have questions about
applying for Rodriguez?
Get it contact with us!
Phone: +49 (0) 24 03 - 780 - 0
E-Mail: info@rodriguez.de